Welcome to the Hobøl-shire!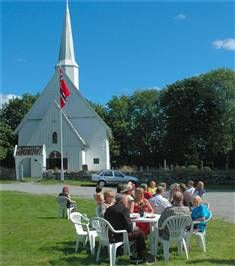 Hobøl is a country-shire in the middle of the county Østfold- not far from cities and towns like Oslo, Ski, Moss, and Askim. Hobøl is therefore quite central with both rail and the main highway E18 running through the shire. The highway E6 is located about 5-10 minutes away by car. The shires of Spydeberg and Våler are our closest neighbours here in Østfold. On the Akershus-side, Hobøl borders to the shires of Enebakk, Ski, Ås, and Vestby. We consider ourselves a shire of inner-Østfold and participate in several co-operative arrangements in the region. However, we also have some focus towards the Moss-region.
Hobøl has traditionally been a shire characterised by primary industry, in which farming and forestry have been principal employers. Yet, these primary industries are gradually employing fewer people, and it is therefore desired and needed to establish new areas of work. There is empty land available for both housing and development of industries. The employment rate has been stable. Until very recent years the unemployment rate has been very low. However, the percentage of people commuting has been high, with the majority of commuting undertaken towards the Follo- and Oslo-region.
We have about 5340 inhabitants in the shire. Most of these live in one of the three more densely populated areas, that is Tomter, Knapstad, or Ringvoll. Hobøl covers a total area of 144 km2, incorporating 35km2 farming area, 100 km2 area of forestry, and 9 km2 of other areas (e.g., housing area). The large forestry areas provide good opportunities for recreation, hunting, fishing, and experiencing the adventures of local history.